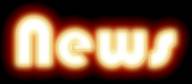 Hey everybody! Welcome to my site! You can use the menu to your left (for java users) or to the top (for light/WebTV users) to move around my site. Have fun!
Wednesday, June 23, 1999 I added a love tester to my site. See how much of a chance you have with your crush! Don't forget to sign my guestbook!
Monday, June 21, 1999 The new news page and light view pages are looking great. If you like them the old way, just drop me an email and I will put it back. Anyway, you may have noticed if you use my friend Ben's site (click here) that the guestbook links to a part of my server. I have finally finished his guestbook, so please sign it as well as mine. Thanks!
Thursday, June 10, 1999 I redid the news page and the light view page. I also added new sections for the light version. Please sign my guestbook!
Tuesday, June 1, 1999 I got tired of that news up at the top-right for the java menu (now just a counter). It kept on messing up, but this new way can't go wrong. Anyway, if this is your first visit, I hope you like it here! I just added a new Playstation cheat -- Metal Gear Solid walkthough and a place where you can send me some cheats that you know about! Sometime soon I will be adding some more features, like checking your email and everything. Thanks for visting!
don't forget to sign my guestbook!
click here